Making beauty with your waste.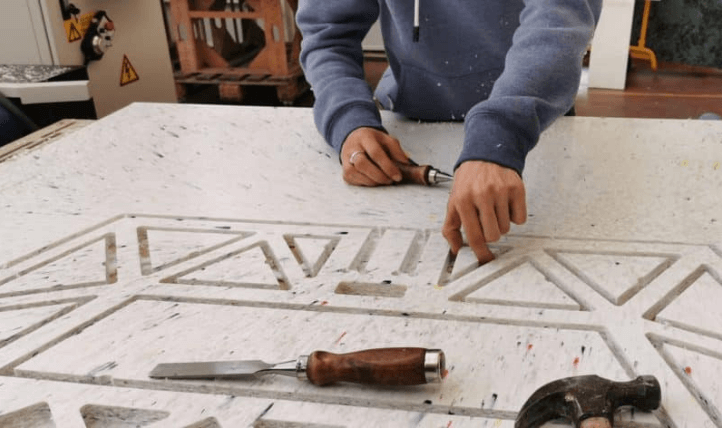 Bel Albatros is a company committed to promoting circularity, giving a second life to used plastic materials. It all started when the founder, Guilain, came across a video from Precious Plastic, which inspired him to become a plastic revaluation company using homemade machines for small-scale recycling.
He has developed a new material from Brussels' plastic waste, and the entire production process takes place in his workshop at the heart of Brussels, ensuring a 100% recycled and recyclable product.
His innovative approach involves using compression to create versatile panels that can be utilized for furniture, walls, and even tiles. By employing this method, he maintains direct contact with customers, facilitating plastic retrieval and regrinding as needed to keep the resources in circulation. Additionally, compression allows him to utilize larger quantities of plastic, even from dirtier sources, making his main goal of recycling as much plastic as possible a reality.
Guilain strongly believes in fostering a new mode of consumption and expression. For Bel Albatros, sustainability is at the core of their commitment, leaving no waste behind and recycling everything.
At Sench, we are proud to support Bel Albatros vision to be part of a new mode of consumption, encouraging customers to cherish and keep their items for a lifetime or beyond, thereby reducing waste and promoting responsible consumer practices.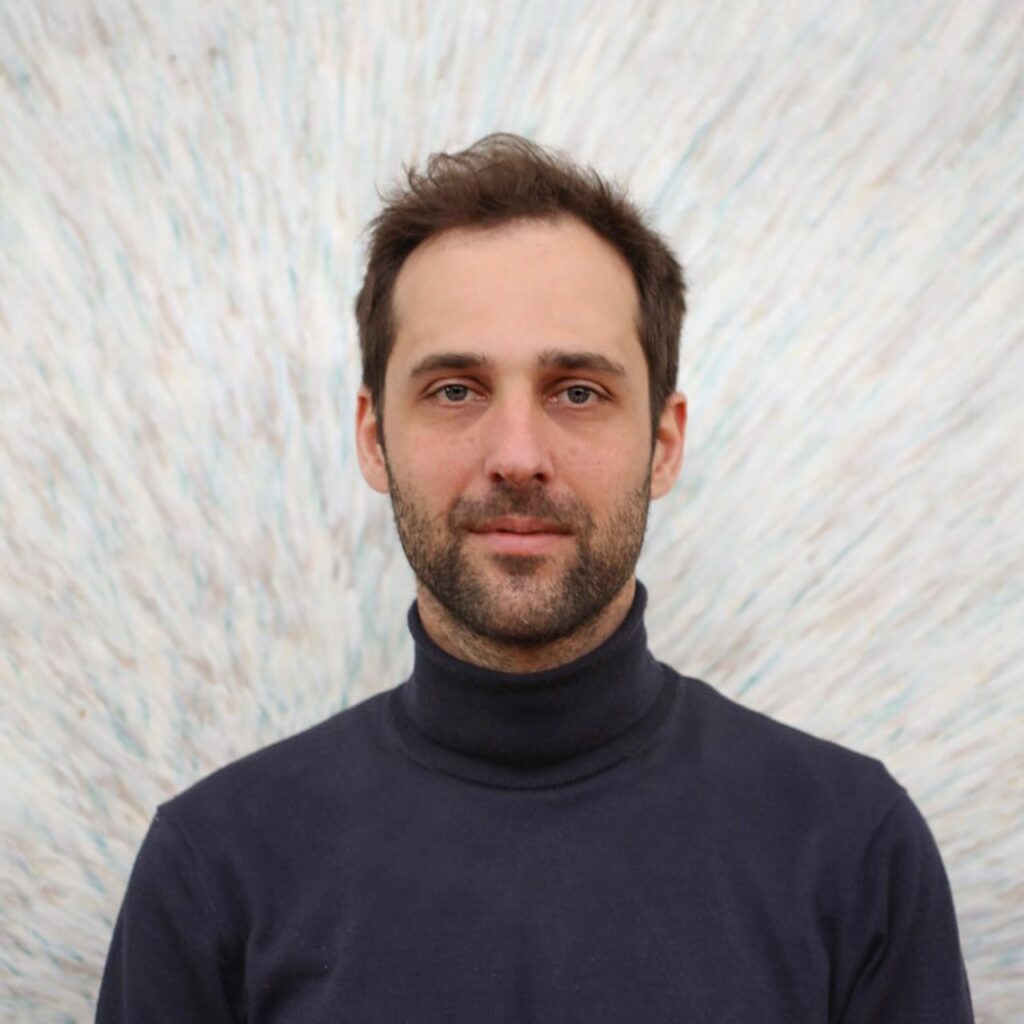 Our team really like Bel Albatros's performance for Mix Brussels, Food Society / Lionel Jadot, Pedestals for exhibiting artworks at MUCE in Antwerp.
About Mix Brussels :
Bel Albatros has produced 4,000,000mm (4km) of 2500x50x8mm baseboards. A total of 1600 baseboards, 16 per panel, for a 100-panel hotel order, using 3.2 tons of recycled plastic that grace the entire hotel! This monumental project was artistically directed by Lionel Jadot and his team of Belgian artists at Zaventem Ateliers.
Address : 25, boulevard du Souverain – 1170 Watermael-Boitsfort 
@mix.brussels @cit_blaton @atelier_lioneljadot @zaventemateliers
If you have any projects, please ask your architect to reach out to Bel Albatros, as they do not engage in direct sales.