Fighting food waste & social exclusion Feeding Hungry Minds & Bodies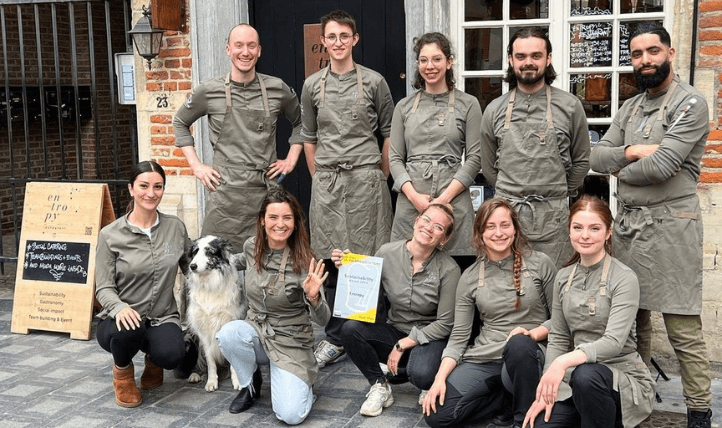 Elliott Van de Velde and Adeline Barras, a duo of entrepreneurs active in the culinary and social sphere, have founded Entropy, the first sustainable restaurant in Belgium combining circular and social approach (nominated amongst others ¨Discovery of the year¨ and ¨Most sustainable restaurant in Belgium¨in 2023 by Gault & Millau. 
Entropy encompasses Hearth Project, a non-for-profit organization dedicated to fighting food waste and social exclusion. It includes a gastronomic restaurant and extends to off-site events and workshops promoting and explaining their daily work in the fight against precariousness.
The concept behind Hearth Project originated from a clear vision: the untapped potential of food surplus in the B2B sector. The question that arose was whether to combat food waste entirely or to utilize these surplus items to feed people in need. Ultimately, with the opening of Entropy restaurant, they found a way to combine both approaches while raising eco-consciousness amongst their customers.
Entropy represents a whole new concept of restaurants, where humans, farmers and entrepreneurs are at the core of the project. It is crucial for them to collaborate with passionate individuals who showcase local products and also think about intelligent ways of working for our future. Its menu fights against food waste entirely, incorporating extensive upcycling practices. 
Their concept of a circular economy is simple: starting from zero and emphasizing upcycling above all. In the traditional food industry, approximately 35% to 40% of products are automatically discarded in regular restaurants. However, these discarded items become a valuable resource for the chef Elliott. He benefits economically by eliminating the cost of waste disposal. Moreover, the dishes he creates through upcycling are more complex and diverse. 
At Sench, we fully support and embrace Entropy's mission to fight food waste and social exclusion, while nourishing both minds and bodies. We are proud to endorse a brand that actively seeks meaningful engagement with the individuals it collaborates with.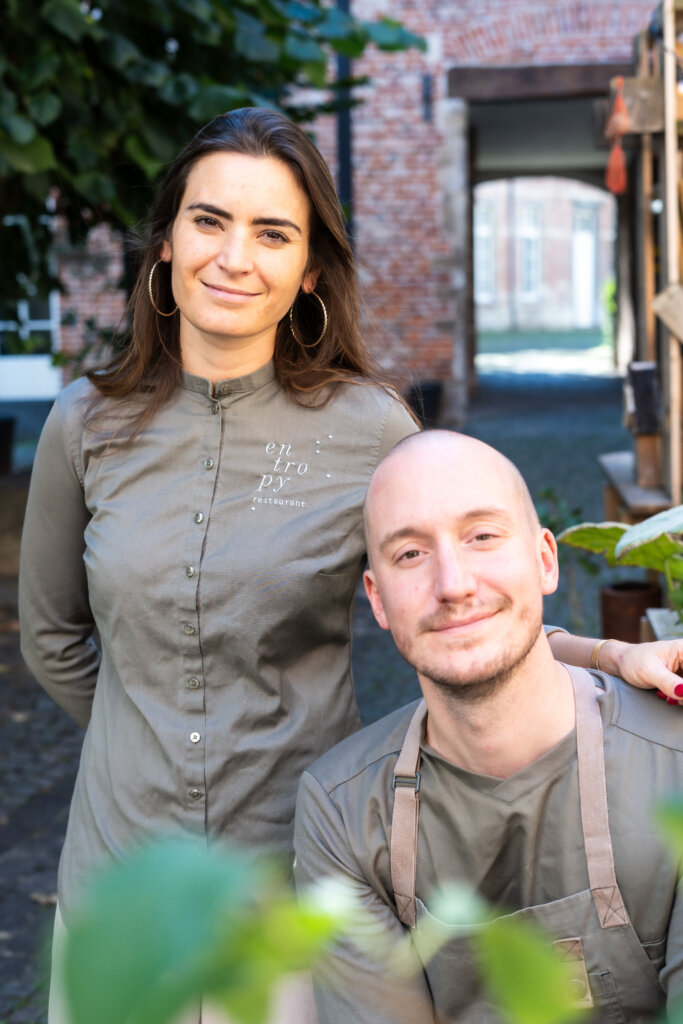 Entropy offers an exclusive 10% discount* on its menu to Engaged, Ecopreneurs and Conscious Expert members.
Entropy offers an exclusive 5% discount* to Enthusiasts members.
*on their first purchase.