A blend of Belgian friends.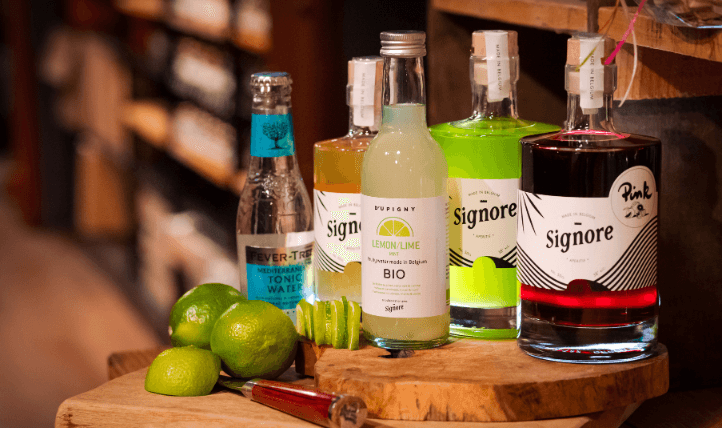 Signore is the result of a journey undertaken by a group of friends who set out to produce their own liquor and explore the art of crafting unique cocktails. Driven by their shared passion for gastronomy, they created Signore, a citrus-based spirit meticulously designed for cocktails and memorable moments with friends.
Understanding that the foundation of a high-quality spirit lies in the exceptional quality of its ingredients, they prioritize using only the finest citrus fruits. They carefully select these fruits from Europe, directly purchasing them from certified organic producers who align with their values : Taste, Care and Share. By doing so, they ensure that Signore embodies the essence of freshness and sustainability.
In their commitment to minimizing their ecological impact, the creators of Signore embrace a holistic approach. They harness the power of repurposing by transforming the surplus fruits into delicious organic fruity waters  and organic juices in collaboration with Le Pressoir D'Upigny. Additionally, they collaborated with La Biscuiterie Namuroise to create artisanal lemon based cookies, utilizing every resource to its fullest potential.
Recognizing the significance of responsible packaging, the trio is currently seeking to implement a bottle deposit mechanism. This initiative facilitates the reuse of Signore bottles, further contributing to their eco-friendly ethos. 
At Sench, we are proud to support Signore's vision to provide a unique and environmentally conscious product that can be enjoyed guilt-free, knowing that it was created with utmost care for both taste and the planet.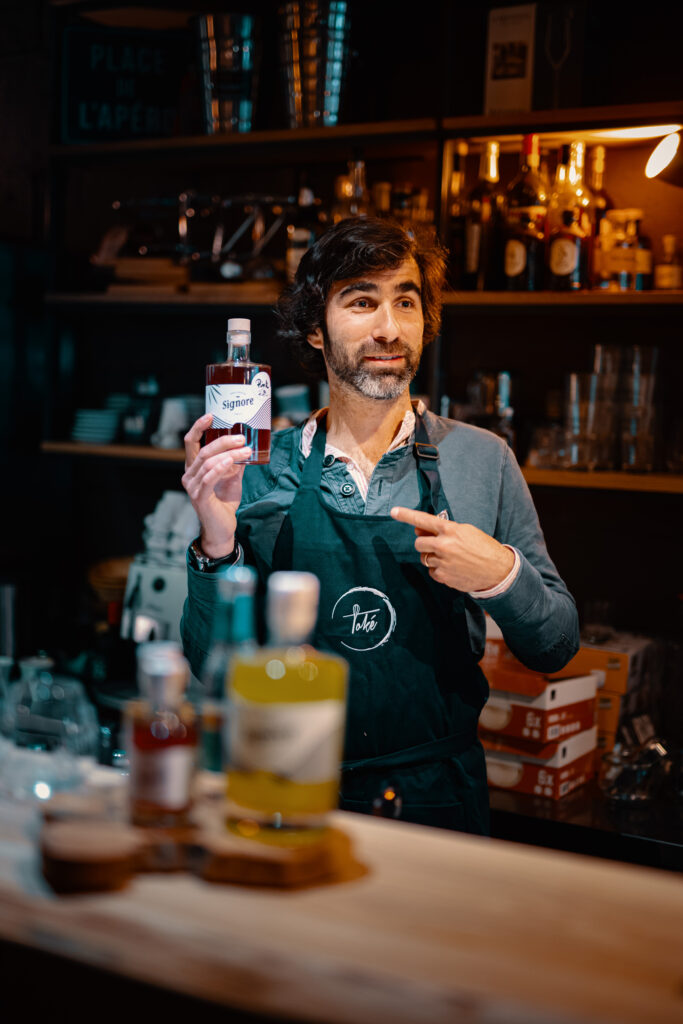 Our team meticulously curated the perfect mix from Signore.
Select your favorite Signore and serve it with a cold tonic and ice.
Signore offers all Sench members an exclusive free delivery advantage for every order on their website.
*on their first order.