Facing the challenge of food waste, how can we take action?
Visionary initiatives like Signore, Entropy, and Dalf show us the way, transforming waste and unsold goods into sustainable opportunities for our planet. 🌍🍽️
Discover how to act on production and consumption in a solution-focused conversation with Sophie Jacquemin, founder of DALF, Thierry Melotte, founder of Signore, and Adeline Barras, co-founder of Entropy and Hearth project.
🌿 Discover how visionary ecopreneurs transform waste into healthy and responsible food products.
💡 Benefit from practical and pragmatic advice to help reduce waste in your daily life.
🤝 Network and savor the creations of our ecopreneurs.
Join us and be a part of the solution against food waste!
Event Details:
6:30 PM – 7:00 PM: Welcome Drink
7:00 PM – 8:00 PM: Inspiring and dynamic conversation on food waste.
8:00 PM – 9:30 PM: Networking & Popup.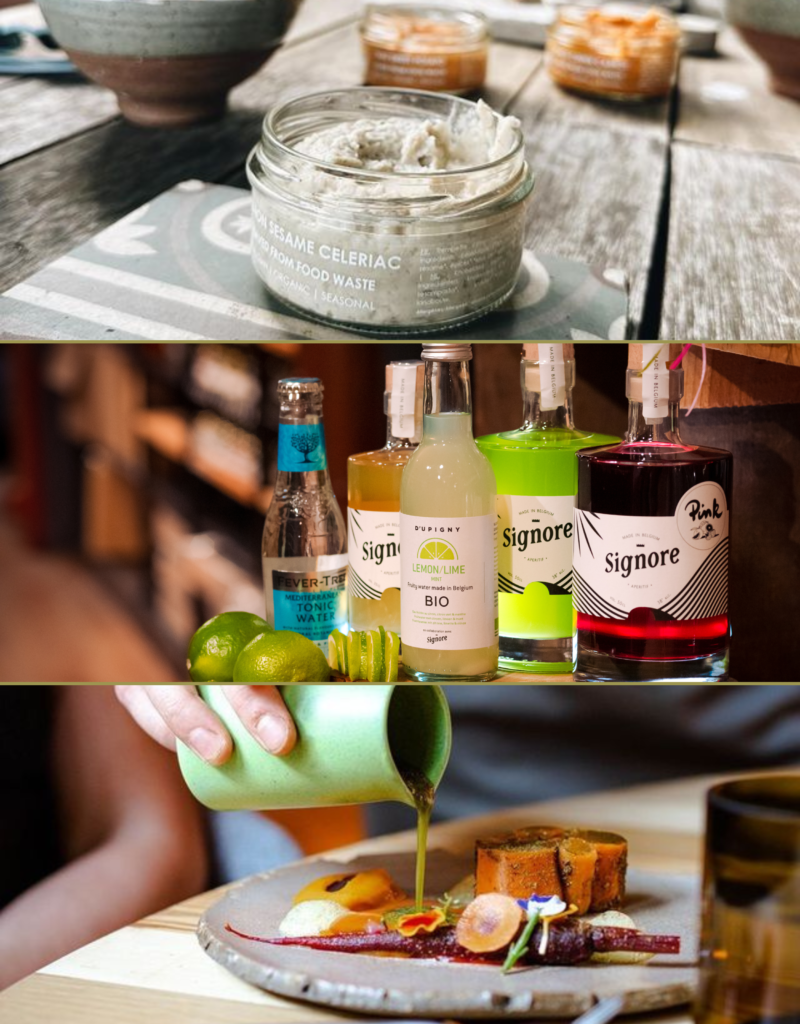 Attend our events for free & get additional benefits at our ecopreneurs.
With an annual membership, you'll gain access to our events at reduced cost or even for free. Our members also enjoy special privileges and discounts at handpicked ecopreneurs.